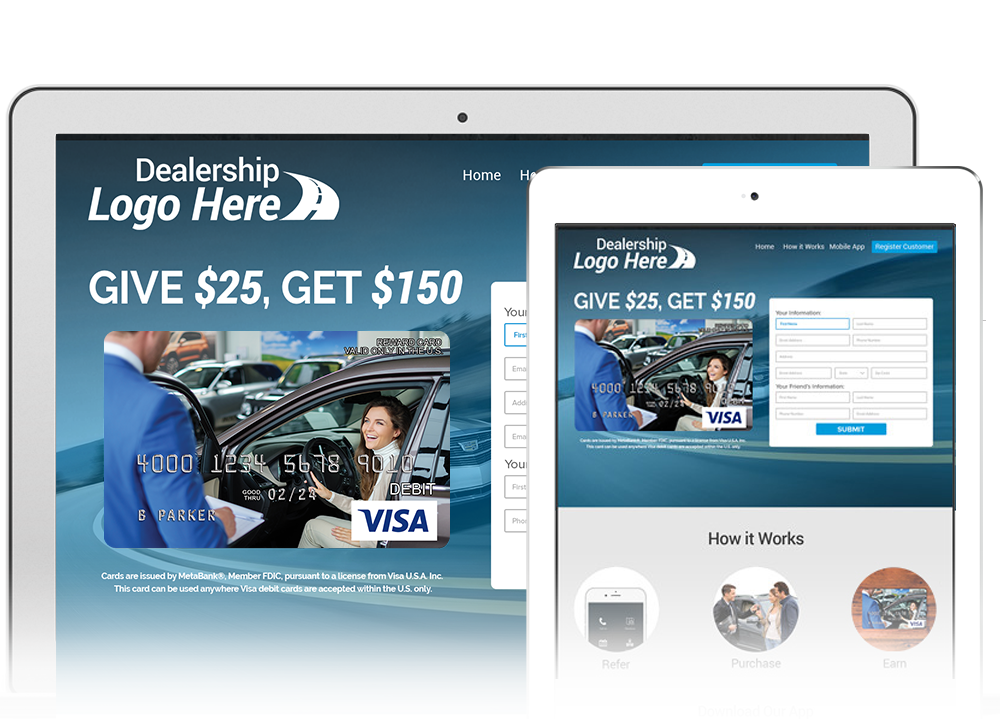 Focused on Your Goals
We know one of the most important aspects of your job is to get customers through your door. That's why each incentivefox campaign is backed by powerful lead generation features across multiple channels, with a seamless branding experience. From mobile to email to social media, we've got you covered because we know your customers are everywhere today, their computers, their apps, their tablets and making it easy for them to utilize your programs drives more showroom traffic.
Enticing Offer Driven Focused Landing Pages
In-App Referral Widget
Push Notification Reminders
Monthly Email Campaigns
Responsive Mobile Friendly Designs
Automated Updated and Reminder Emails
Unique Program URLs
Social Media Images*
Direct Mail Campaigns*
All Completely Customized to Your Incentive offer, program and campaign.